Paul Anselmo Speaks to MBA Newslink: Pandemic's Impact on Digital Processes is Fueling M&A
(Mortgage M&A Trends) Paul Anselmo: Pandemic's Impact on Digital Processes is Fueling M&A
As featured in MBA Newslink on March 2, 2022
Paul Anselmo is CEO and founder of Evolve Mortgage Services, a provider of outsourced mortgage platforms and eMortgage technology. He has more than 40 years of experience in the banking and mortgage industries, and more than 25 years in mortgage outsourcing. Previously he served as president, CEO and founder of Mortgage Resource Network, a business process outsourcer and technology provider to the mortgage industry. In 2019, he was honored as a "Lending Luminary" by the PROGRESS in Lending Association. He can be reached at [email protected].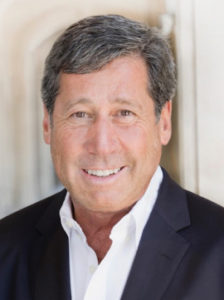 (This is part two of a four-part series, "Mortgage M&A Trends", discussing the recent and upcoming mortgage merger environment. The stories were written by four executives, three of whom have been through a recent M&A transaction: CIVIC Financial Services President William Tessar, Evolve Mortgage Services CEO Paul Anselmo, LoanLogics CEO Bill Neville, and STRATMOR Group Senior Partner Garth Graham.)
For nearly two decades, creating a completely digital process from application to the secondary market has been one of the mortgage industry's greatest, most exciting and most difficult challenges. The eMortgage remains an elusive goal—but today we're closer to it than ever.
There's no doubt social distancing and the shift to remote work energized demand for digital processes. This in turn is fueling a great deal of mergers and acquisitions, which are bringing together different components needed for lenders, servicers and investors to adopt eMortgages. In fact, we just did an eMortgage-related acquisition of our own, and the process couldn't have gone any better.
Finding the Final Piece
There are a few mortgage industry veterans like myself who have witnessed the long evolution of digital mortgage processes necessary to achieve an eMortgage, including a fully digital eClosing. However, most eClosings today are not seamless, but a very fragmented process that involves numerous vendors that each offer only one component of what eClosings require. Until this year, the industry didn't have a single technology platform that enabled borrowers to sign all their disclosures, loan documents and closing documents electronically in one signing environment.
At Evolve, we had been able to bring in together most of the components of an end-to-end digital process. Up until our most recent acquisition there was one important piece that was still missing—remote online notarizations, or RONs, which allow borrowers to sign their closing documents while a notary witnesses the process via a webcam over the Internet. That changed when we acquired E-Notary Seal, which provides a platform designed for public notaries that enables mortgage lenders and title insurance companies to take advantage of online notary services to close loans.
The technology to enable RONs has been around for some time, yet RONs were not legal in the vast majority of U.S. states until the pandemic, when RON adoption took off to enable borrowers to close their mortgages while social distancing. With E-Notary Seal, we can now enable RONs in all states that accept them and provide a very simple and innovative way for borrowers to securely sign, notarize and send documents online within minutes.
Our acquisition of E-Notary Seal made sense at all levels. We've known and worked together for some time with the company's founder, Felicia Grimes, who is an experienced notary public and a true innovator in her field. Felicia and I had many conversations about the eClosing process, and we share the same point of view about where the industry was falling short. Our acquisition was a natural extension of our relationship. Felicia has now joined Evolve as vice president of our eMortgage division, where she is assisting Tim Anderson in overseeing delivery of our eClosing services.
Currently, we're in the final stages of integrating E-Notary Seal into our platform. Once that happens, we'll be the only eMortgage provider that can offer the complete suite of eClosing technologies lenders need under one user experience. Our platform can also be private labeled and branded by our lender and title clients to provide their borrowers with a consistent experience from the moment they apply until they sign the last closing document. In effect, we've made a single, end-to-end truly digital eMortgage possible.
Why More Deals Are Coming
I fully expect other eClosing and mortgage technology companies to follow our lead. There have already been several other acquisitions in the eMortgage space over the past year, including deals involving ICE Technology, Stewart Information Services, SitusAMC, Black Knight and CoreLogic. Consumers are clamoring for a more digital mortgage experience, so I would expect the level of M&A activity in the mortgage technology space to accelerate.
However, it's clear the bulk of recent M&A activity has been centered around consumer-facing technologies and digital mortgage processes. Most deals are falling short of creating a completely end-to-end eMortgage process. One of the reasons for this is that most eClosing vendors don't offer all the components that eMortgages require. Another is that lenders and title companies remain generally resistant to change. Many lenders are tied to contracts with multiple closing and closing technology providers—plus their technology staffs are often backed up as mortgage rates are at all-time lows and origination volumes remain brisk. Right now, lenders don't have a lot of bandwidth to adopt eMortgages.
Last year, we thought that COVID, social distancing, and the transition to remote work would have a bigger impact on eMortgage adoption. To be sure, these events have driven the legalization and adoption of RONs within a lot of states, but they haven't improved the rest of the transaction. Most borrowers are electronically signing documents, but relatively few have experienced a complete digital, SMARTDoc-enabled eMortgage process.
All of this is having an impact on the level of deals happening in the eMortgage space. At the same time, however, more lenders have been closing loans through a hybrid eClosing approach, in which the note is a SMARTDoc®. As a result, more people in our industry are becoming aware of the benefits of SMARTDocs, which streamline the flow of data and enable greater speed and accuracy throughout the mortgage lifecycle. Evolve had this vision nearly two decades ago, where it built its entire legal document library as SMARTDocs, recognizing then the downstream benefits for both buyers and sellers in the secondary market. My hope is that this will drive more M&A activity that places a focus on providing fully digital, end-to-end eMortgages.
We're pretty excited about our most recent acquisition and what it allows us to do. Consumers have been begging for a remote signing experience, and most lenders don't have the bandwidth or resources to create that experience on their own. With E-Notary Seal, we've got the entire suite of eMortgage solutions lenders need under one roof, which can be branded for lenders so they can provide a common, seamless user experience to their customers, from application to notarization and beyond.
I have been around long enough to know that change doesn't come easy. There will be a day when SMARTDocs, RONs and eMortgages will become standard in our industry. With the recent deals and more opportunities certain to follow, that day will hopefully come sooner than later.
(Views expressed in this article do not necessarily reflect policy of the Mortgage Bankers Association, nor do they connote an MBA endorsement of a specific company, product or service. MBA NewsLink welcomes your submissions. Inquiries can be sent to Mike Sorohan, editor, at [email protected]; or Michael Tucker, editorial manager, at [email protected].)
Link to MBA Newslink's feature: (Mortgage M&A Trends) Paul Anselmo: Pandemic's Impact on Digital Processes is Fueling M&A – MBA Newslink
Tags: