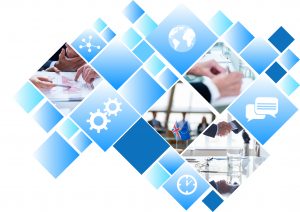 Evolve Mortgage Services is a leading provider of outsourced mortgage solutions with the company's roots going back over 25 years. Evolve's experience is unequaled in the industry and the firm has helped hundreds of clients dramatically grow and scale their mortgage sector.
Evolve provides seamless component or end-to-end loan solutions, creating custom strategies for each client.
"Our reliable processes and platforms allow lenders and servicers to focus on their core competencies, knowing their loan quality needs are fulfilled. With domestically performed services and variable cost structures, we view each relationship as a true partnership and take the most pride in seeing our clients succeed." – Gregg Meyer President
Evolve (formerly MRN3) formed as a spin-off from a firm, which had provided similar services since 1991, becoming a top five vendor to the RTC and the largest due diligence provider to the RTC. Founded and run by a team of industry veterans, Evolve has handled millions of loans and continues to adapt to client needs and create advanced technology solutions.
Outsourcing

Experience

Evolve's experience in outsourced mortgage services is unequaled among competing service providers, and our client includes many leading companies in the mortgage industry. Through our unique processes, our customer achieve all the advantages associated with outsourcing without exposing themselves to increased risk. We empower our clients to concentrate their efforts on their core competencies and growth instead of balancing increased fixed costs. Our years of experience, combined with the size and scalability of our processes has given.

Our years of experience, combined with the size and scalability of our processes has given Evolve a competitive advantage in the capture and management of source documents and information, as well as data capture, manipulation, and transmission.
We provide outsourced mortgage solutions, working side by side mortgage lenders, banks and credit unions to help them close more mortgage loans and reduce overhead.